สาขาวิชาปฏิบัติดนตรีคลาสสิค
ข้อกำหนดการส่งผลงาน (นำมาส่งให้กรรมการในวันสอบ)
            ส่งผลงานการประพันธ์ดนตรีของตนเองอย่างน้อย 2 ผลงาน สำหรับเครื่องดนตรีและรูปแบบวงดนตรีแบบใดก็ได้ โดยให้ส่งเป็นลักษณะโน้ตเพลง และอาจแนบไฟล์บันทึกเสียงในรูปแบบ Audio หรือ MIDI (ในรูปแบบไฟล์ดิจิทัลหรือ CD) มาด้วย
สอบข้อเขียน (1 ชั่วโมง)
            ผู้สมัครจะได้รับทำนองเพลงที่ยังไม่สมบูรณ์หลายทำนอง จากนั้นผู้สมัครจะต้องเลือกหนึ่งทำนองเพื่อนำไปแต่งให้สมบูรณ์ต่อไปอย่างน้อย "อีก 2 ประโยคเพลง" รวมทั้งแต่งส่วนของการบรรเลงประกอบเพิ่มเติมเพื่อให้ทำนองนั้นสมบูรณ์ขึ้น โดยใช้องค์ประกอบต่างๆทางดนตรี อาทิเช่น เสียงประสาน Counterpoint พื้นผิวของดนตรี (texture) การสอบนี้ใช้เวลาทั้งสิ้น 1 ชั่วโมงโดยผู้สมัครสามารถใช้เปียโนในการทำข้อสอบได้
สอบปฏิบัติดนตรีและสัมภาษณ์ (ทั้งกรณีที่สอบด้วยตนเองที่วิทยาลัยหรือสอบผ่านวิดีโอในกรณีผู้สมัครพำนักอยู่ในต่างประเทศ)
1) ผู้สมัครจะต้องอภิปรายและตอบคำถามจากอาจารย์ที่เป็นกรรมการในการสอบเกี่ยวกับงานประพันธ์ของผู้สมัครเอง เช่น ความเป็นมาของบทประพันธ์ รูปแบบบทประพันธ์ ลักษณะของทำนอง เสียงประสาน รวมทั้งจะมีการสัมภาษณ์ถึงความสนใจของผู้สมัครเกี่ยวกับการประพันธ์ดนตรีทั่ว ๆ ไป นักประพันธ์ดนตรีที่ชื่นชอบ รวมไปถึงการวางแผนประกอบอาชีพในสายดนตรีในอนาคต
กรณีที่สอบโดยการบันทึกวิดีโอ ผู้สมัครจะต้องกล่าวถึงข้อมูลทั้งหมดในหัวข้อนี้ด้วยตนเอง หรือ อาจเป็นการสอบสัมภาษณ์โดยตรงกับอาจารย์ประจำสาขาผ่าน ออนไลน์แอพพลิเคชั่นต่างๆ เช่น Skype Zoom Webex
2) ผู้สมัครจะต้องแสดงความสามารถอื่นๆทางดนตรีนอกเหนือจากการประพันธ์ดนตรี (เปียโนหรือเครื่องดนตรีอื่นๆ)
Scale และ Arpeggio จากบันไดเสียงเมเจอร์และไมเนอร์จำนวน 3 บันไดเสียง (เล่นแต่ละบันไดเสียงจำนวน 2 octaves)
บรรเลงบทประพันธ์สั้นๆ ที่มีความยาวไม่ต่ำกว่า 2 นาที ด้วยเปียโนหรือเครื่องดนตรีเอกที่ถนัด โดยอาจจะเลือกเฉพาะท่อนใดท่อนหนึ่งจากบทประพันธ์ที่เป็นที่รู้จัก
3) ทดสอบทางทฤษฎีดนตรีและโสตทักษะเบื้องต้น เช่น ขั้นคู่ คอร์ด
สาขาวิชาดนตรีไทยและดนตรีตะวันออก
ผู้สอบปฏิบัติทุกคนต้องบันทึกคลิปวีดีโอการปฏิบัติจากข้อ #1   ถึง #12 ต่อไปนี้ตามข้อกำหนดทั้งหมด
บันทึกวีดีโอจากต้นจนจบในคลิปเดียวกัน โดยมีความยาวไม่เกิน 15 นาทีเท่านั้น  และห้ามไม่ให้มีการตัดต่อวีดีโอโดยเด็ดขาด  
มุมกล้องต้องแสดงให้เห็นใบหน้าและมือทั้งสองข้างที่ใช้ในการบรรเลงเครื่องดนตรีอย่างชัดเจน  
ผู้สอบต้องกล่าวแนะนำตัวเองก่อนปฏิบัติสอบ (ชื่อ, รหัสผู้สมัครสอบ, เครื่องมือเอก, สาขาและแนวดนตรีที่จะสอบเข้า, รอบที่สอบ) 
บันทึกภาพและเสียงให้ชัดเจนพอสมควร และ Balance เสียงของเครื่องดนตรีและ Backing track ให้เหมาะสมกัน 
1.เพลงสอบ – Piece (30 คะแนน)
            #1 บรรเลงเพลงสอบที่ผู้สอบเลือกมาตามความถนัด 1 เพลง ที่แสดงถึงทักษะความสามารถของแต่ละเครื่องมือให้กรรมการได้เห็น  ผู้สอบต้องบรรเลงร่วมกับ Backing track ความยาว 3-5 นาทีที่ผู้สอบเตรียมมาเอง  และอนุญาตให้ใช้เพลงที่ผู้สอบประพันธ์ขึ้นเองได้
2.สอบทักษะการบรรเลงในสไตล์ต่างๆ – Style Test (30 คะแนน)
            บรรเลงเครื่องดนตรีให้สอดคล้องกับโน้ตที่กำหนดร่วมกับ Backing track ตามลิงค์ต่อไปนี้ Download Link ผู้สอบต้องแสดงให้เห็นถึงความเข้าใจในการบรรเลงดนตรีในแต่ละสไตล์ต่อไปนี้ 
#2 Blues                        #3 Bossa                        #4 R&B             
3.สอบสเกลและอเพจจิโอ้ – Scale and Arpeggio Test (30 คะแนน)
            บรรเลง Scale และ Arpeggio ต่อไปนี้เป็นโน้ตเขบ็ต 1 ชั้น (Eighth Note) ที่ความเร็ว 60-80bpm ทั้งขาขึ้นและลง  ใน 2 Octaves ร่วมกับ Metronome ที่ผู้สอบต้องเปิดเอง 
            Scale                                                    Arpeggio
#5  Ab Major Scale                                      #8  A# Major7 
#6  B Melodic Minor Scale                        #9  Db Minor7 
#7  D Harmonic Minor Scale                    #10 F# Dominant7 
                                                                        #11 E Minor7b5 
4. สอบบรรเลงตามแบบฝึกหัดที่กำหนด – Etude Test (10 คะแนน)
            #12 บรรเลง Etude ตามเครื่องมือของตน ในลิงค์ที่กำหนดให้ Download Link ร่วมกับ Metronome ที่ผู้สอบต้องเปิดเองบนความเร็วตามที่โน้ตระบุ
ผู้สอบปฏิบัติทุกคนต้องบันทึกคลิปวีดีโอการปฏิบัติจากข้อ #1   ถึง #12 ต่อไปนี้ตามข้อกำหนดทั้งหมด
บันทึกวีดีโอจากต้นจนจบในคลิปเดียวกัน โดยมีความยาวไม่เกิน 15 นาทีเท่านั้น  และห้ามไม่ให้มีการตัดต่อวีดีโอโดยเด็ดขาด  
มุมกล้องต้องแสดงให้เห็นใบหน้าและมือทั้งสองข้างที่ใช้ในการบรรเลงเครื่องดนตรีอย่างชัดเจน  
ผู้สอบต้องกล่าวแนะนำตัวเองก่อนปฏิบัติสอบ (ชื่อ, รหัสผู้สมัครสอบ, เครื่องมือเอก, สาขาและแนวดนตรีที่จะสอบเข้า, รอบที่สอบ) 
บันทึกภาพและเสียงให้ชัดเจนพอสมควร และ Balance เสียงของเครื่องดนตรีและ Backing track ให้เหมาะสมกัน 
1.เพลงสอบ – Piece (40 คะแนน)
            #1 บรรเลงเพลงสอบที่ผู้สอบเลือกมาตามความถนัด 1 เพลง ที่แสดงถึงทักษะความสามารถของเครื่องมือให้กรรมการได้เห็น  ผู้สอบต้องบรรเลงร่วมกับ Backing track ความยาว 3-5 นาทีที่ผู้สอบเตรียมมาเอง  และอนุญาตให้ใช้เพลงที่ผู้สอบประพันธ์ขึ้นเองได้
2.สอบทักษะการบรรเลงในสไตล์ต่างๆ – Style Test (20 คะแนน)
            บรรเลงเครื่องดนตรีให้สอดคล้องกับโน้ตที่กำหนดร่วมกับ Backing track ตามลิงค์ต่อไปนี้ Download Link ผู้สอบต้องแสดงให้เห็นถึงความเข้าใจในการบรรเลงดนตรีในแต่ละสไตล์ต่อไปนี้ 
#2 Blues                        #3 Bossa                        #4 R&B             
3.สอบสเกลและอเพจจิโอ้ – Scale and Arpeggio Test (20 คะแนน)
            บรรเลง Scale และ Arpeggio ต่อไปนี้เป็นโน้ตเขบ็ต 1 ชั้น (Eighth Note) ที่ความเร็ว 60-80bpm ทั้งขาขึ้นและลง  ใน 2 Octaves ร่วมกับ Metronome ที่ผู้สอบต้องเปิดเอง  โดยบรรเลงบน Piano หรือเครื่อง Melody ต่างๆ
            Scale                                                    Arpeggio
#5  Ab Major Scale                                     #8  A# Major7 
#6  B Melodic Minor Scale                       #9  Db Minor7 
#7  D Harmonic Minor Scale                   #10 F# Dominant7 
                                                                       #11 E Minor7b5 
4. สอบบรรเลงตามแบบฝึกหัดที่กำหนด – Etude Test (20 คะแนน)
            #12 บรรเลง Etude ตามเครื่องมือของตน ในลิงค์ที่กำหนดให้ Download Link ร่วมกับ Metronome ที่ผู้สอบต้องเปิดเองบนความเร็วตามที่โน้ตระบุ
ผู้สอบปฏิบัติทุกคนต้องบันทึกคลิปวีดีโอการปฏิบัติจากข้อ #1 ถึง #8 ต่อไปนี้ตามข้อกำหนดทั้งหมด
บันทึกวีดีโอจากต้นจนจบในคลิปเดียวกัน  โดยคลิปวีดีโอต้องมีความยาวไม่เกิน  20 นาทีเท่านั้น  และห้ามไม่ให้มีการตัดต่อวีดีโอโดยเด็ดขาด  
มุมกล้องต้องแสดงให้เห็นใบหน้าของผู้สอบอย่างชัดเจน
ผู้สอบต้องกล่าวแนะนำตัวเองก่อนปฏิบัติสอบ (ชื่อ, รหัสผู้สมัครสอบ, เครื่องมือเอก, สาขาและแนวดนตรีที่จะสอบเข้า, รอบที่สอบ) 
บันทึกภาพและเสียงให้ชัดเจนพอสมควร และ Balance เสียงของเครื่องดนตรีและ Backing track ให้เหมาะสมกัน  
1.เพลงสอบ – Piece (70 คะแนน)
            ขับร้องเพลง 3 บทเพลงที่ผู้สอบเลือกเองตามข้อกำหนดต่อไปนี้  ร่วมกับนักดนตรีประกอบหรือ Backing track ที่ผู้สอบต้องเตรียมมาเองก็ได้  โดยที่ Backing track ต้องไม่มีเสียงทำนองหลัก
            #1 เพลงช้าภาษาอังกฤษ 1 เพลง
            #2 เพลงเร็วภาษาอังกฤษ 1 เพลง
            #3 เพลงไทยหรือภาษาประจำชาติของผู้สอบ 1 เพลง (เป็นเพลงช้าหรือเร็วก็ได้)
2.สอบร้องสเกล – Scale Test (20 คะแนน)
            ผู้สอบกดเสียง Root ของแต่ละสเกลที่ด้วยเครื่องดนตรีของผู้สอบแล้วเริ่มต้นร้องสเกลตามคีย์ต่อไปนี้ร่วมกับ Metronome ที่ความเร็ว 60-80 bpm เป็นโน้ตเขบ็ต 1 ชั้น (Eighth Note) ทั้งขาขึ้นและลงใน 1 Octave
            #4 Bb Major scale
            #5 E Natural minor scale
            #6 F Melodic minor scale
            #7 D Harmonic minor scale
3.สอบทักษะการจำทำนองเพลง (10 คะแนน)
            #8 ดาวน์โหลดไฟล์ตามลิงค์ต่อไปนี้ Download Link ฟังและจดจำทำนองเสียงเปียโนจากไฟล์ [Melody]  แล้วขับร้องทำนองดังกล่าวร่วมกับไฟล์ [Backing Track] โดยที่ผู้สอบต้องเปิดไฟล์  [Backing track] จากอุปกรณ์ของตนเอง (เลือกร้องเพียง 1 ไฟล์เสียงที่คีย์เหมาะสมกับระดับเสียงของผู้สอบ) 
1.Technic: Two technical exercises: (sing in a sustained vowel "Ah")
a. Accompanied – Choose one from No. 11-15, Concone, Op. 9, 50 Lessons
b. Unaccompanied – No. 1, Panofka, Op. 85 (The applicant may be asked to sing in a higher or lower key according to the voice type.)
2. Pieces: Three songs:
c. One classical selection; an aria or art song not in English or Thai
d. Two contrasting songs (for example, one up-tempo piece and one ballad piece, or songs of contrasting characters) of applicant's own choice from musical theatre repertoire
You are encouraged to show your awareness of movement or dance and acting while performing the repertoire.

** If you need guidance on the classical selection or for the free choice options, please contact the Voice Performance Department at the College.
3. One monologue:
e. The applicant chooses one monologue from the list provided by the Voice Performance Department, and perform it from memory. The applicant can download monologue list from menu Sample Music via admission application page.
4. Dance:
f. The applicant will present a ninety-second to two-minute dance piece choreographed to a musical theatre repertoire. It can be choreographed by the applicant or by others. It is not necessary to sing while dancing the piece. The applicant is required to bring their own music and speakers to the audition.
*** Summit a Public or Unlisted Youtube link of non-edited VDO recording by each song / acting / Dance (Only 2 technical exercises please record together in one link) ***
สาขาวิชาดนตรีศึกษาและการสอน
สาขาวิชาดนตรีศึกษาและการสอน เป็นสาขาหนึ่งในหลักสูตรดุริยางคศาสตรบัณฑิต ที่มุ่งพัฒนานักศึกษาให้มีความรู้ความเข้าใจ สามารถทำงานหรือศึกษาต่อในระดับสูงขึ้น ทางด้านวิชาการ การสอนดนตรีและการจัดการศึกษาดนตรี โดยการจัดการเรียนการสอนในด้านกระบวนการเรียนรู้ ทั้งในส่วนวิชาการและการปฏิบัติ ที่เกี่ยวกับแนวคิดต่างๆ ในการเรียนการสอนดนตรี การจัดกิจกรรมเพื่อพัฒนาผู้เรียนดนตรี หลักสูตรดนตรี การวัดและประเมินผลการเรียนดนตรี จิตวิทยาดนตรีศึกษา พฤติกรรมและกระบวนการเรียนรู้ดนตรี การค้นคว้าและพัฒนาวิชาการด้านการศึกษาดนตรี เป็นต้น
ข้อกำหนดการสอบวิชาเฉพาะสาขา   ดังนี้
สอบข้อเขียน
เป็นการสอบเพื่อวัดความรู้และแนวคิดในการสอนดนตรี การศึกษาและกระบวน การเรียนรู้ คุณสมบัติของการเป็นครูสอนดนตรี วัดแววความเป็นครู กระบวนการคิดวิเคราะห์ การแก้ปัญหา การจัดการปัญหา ภาวะผู้นำและการใช้ความคิดสร้างสรรค์ทางการศึกษา
สอบปฏิบัติกิจกรรมกลุ่ม
เป็นการสอบปฏิบัติด้วยการเข้าร่วมกิจกรรมกลุ่มเพื่อแสดงทัศนคติในด้านการศึกษาและการทำงาน วัดแววความเป็นครูในเรื่องทักษะการสื่อสารและทักษะการทำงานร่วมกับผู้อื่น รวมถึงการแก้ปัญหาเฉพาะหน้า ภาวะผู้นำและการใช้ความคิดสร้างสรรค์ทางการศึกษา
วิธีจัดสอบออนไลน์ ดังนี้
การสอบข้อเขียน
ผู้สมัครสอบ log-in เข้ารายงานตัวผ่านระบบ webex ก่อนเวลาสอบจริง 15 นาที
กรรมการคุมสอบส่งข้อสอบให้ผู้เข้าสอบ (PDF file) ผ่านระบบ webex
กรรมการคุมสอบชี้แจงรายละเอียดการสอบข้อเขียนและตอบข้อซักถาม
สอบข้อเขียนสำหรับปริญญาตรี (สามารถค้นคว้าเอกสารได้)
* ให้ผู้เข้าสอบพิมพ์คำตอบในไฟล์ Microsoft Word โดยใช้ตัวพิมพ์ Ansanang New Font 16 และบันทึกเป็นไฟล์ PDF
** ผู้เข้าสอบต้อง log-in และเปิดกล้องไว้ตลอดระยะเวลาการสอบ
*** หากผู้เข้าสอบมีข้อซักถามสามารถสอบถามกรรมการคุมสอบผ่าน webex
**** ผู้เข้าสอบต้องส่งข้อสอบภายในระยะเวลาที่กำหนด หากส่งภายหลังอาจมีผลต่อคะแนนสอบหรือการตัดสิทธิ์การสอบ
การสอบปฎิบัติกลุ่ม
• ผู้สมัครสอบ log-in เข้าสอบปฎิบัติกลุ่มผ่านระบบ webex
ข้อกำหนดการสอบปฏิบัติดนตรี   ดังนี้
| เลือกสอบดนตรีประเภท (style) | ดูข้อกำหนดการสอบของ |
| --- | --- |
| คลาสสิค | สาขาวิชาปฏิบัติดนตรีคลาสสิค |
| ดนตรีไทย | สาขาวิชาดนตรีไทยและดนตรีตะวันออก |
| แจ๊ส | สาขาวิชาดนตรีแจ๊ส |
| สมัยนิยม / Pop | สาขาวิชาดนตรีสมัยนิยม |
สาขาธุรกิจดนตรี เป็นสาขาที่นำความรู้ทางด้านการบริหารธุรกิจ มาผสมผสานกับความสามารถทางด้านดนตรี เพื่อให้ผู้เรียน สามารถนำความรู้ทั้ง 2 ด้านไปดำเนินธุรกิจ และประกอบอาชีพได้อย่างประสบความสำเร็จในอนาคต โดยเน้นในเรื่องการเรียนการสอนทางด้านความเป็นเลิศทางดนตรี และความรู้ทางบริหารธุรกิจ อาทิ หลักการตลาด การสื่อสารการตลาดเชิงบูรณาการ การดำเนินธุรกิจดนตรีระหว่างประเทศ หลักการบัญชี-การเงิน การตลาดดิจิตัล การเป็นผู้ประกอบการ และกฏหมายในธุรกิจดนตรี เป็นต้น
นอกจากภาคทฤษฎี นักศึกษาในสาขาธุรกิจดนตรีจะได้ฝึกภาคปฏิบัติในการบริหารจัดการโครงการพิเศษของนักศึกษาเองในแต่ละรุ่น พร้อมทั้งนักศึกษาจะได้รับโอกาส เข้าฝึกงานกับสถานประกอบการทางด้านธุรกิจดนตรีชั้นนำของประเทศไทย
ข้อกำหนดการสอบวิชาเฉพาะสาขา ดังนี้
ผู้สมัครจะต้องทำข้อสอบอัตนัย (ออนไลน์ ใน Google classroom ที่กำหนดเท่านั้น) ในวิชาเฉพาะทางธุรกิจครอบคลุมเนื้อหาด้วย 3 ส่วน ได้แก่
1.ความสามารถเชิงคณิตศาสตร์เพื่ออธิบายสถานการณ์ที่เกิดขึ้น
2.ความรู้ทั่วไปและความรู้รอบตัว เพื่อการสร้างธุรกิจทางดนตรี
3.วัดแววความสามารถทางด้านธุรกิจ (การแก้ปัญหาปัจจุบัน)
วิธีการสอบ ดังนี้
– สอบออนไลน์ ผ่าน Google classroom
– ผู้สอบทุกคนต้อง log in เข้าห้องเรียนก่อนเวลาทำข้อสอบโดย log in Email ส่วนตัวของผู้สอบเอง
– เมื่อถึงเวลาสอบจะมีลิ้งค์ ส่งเข้า Email ที่ log in ไว้ เพื่อให้ผู้สอบ คลิก ทำข้อสอบได้ทันที
– เมื่อหมดเวลาสอบ ระบบจะปิดรับคำตอบทันที ผู้สอบที่ส่งเกินกำหนดจะไม่ได้รับการตรวจข้อสอบ และถือว่าไม่ผ่านการสอบวิชาสาขาอัตโนมัติ
• สอบถามเพิ่มเติมติดต่อเจ้าหน้าที่ประสานงาน : คุณจิราพร กิจรักษ์กุล เบอร์โทรศัพท์ 0944646562
| เลือกสอบดนตรีประเภท (style) | ดูข้อกำหนดการสอบของ |
| --- | --- |
| คลาสสิค | สาขาวิชาปฏิบัติดนตรีคลาสสิค |
| ดนตรีไทย | สาขาวิชาดนตรีไทยและดนตรีตะวันออก |
| แจ๊ส | สาขาวิชาดนตรีแจ๊ส |
| สมัยนิยม / Pop | สาขาวิชาดนตรีสมัยนิยม |
| ละครเพลง | สาขาวิชาละครเพลง |
วัตถุประสงค์ของการเรียนสาขาเทคโนโลยีดนตรี คือ เพื่อเรียนรู้และเข้าใจการทำงานของ Sound ทฤษฎีพื้นฐานของหลักการทางเสียง เพื่อที่จะเป็น sound engineer หรือ sound designer ในห้องบันทึกเสียงและนอกสถานที่สำหรับการแสดงดนตรีสด เรียนรู้การใช้เครื่องมือของระบบเสียงครอบคลุมทั้งในระบบ analog และ digital เช่น ประเภทของไมโครโฟน, การใช้งานและดูแลรักษาอุปกรณ์ทุกชนิดที่เกี่ยวกับระบบเสียงและเรียนรู้การสร้างผลงานดนตรีและเสียงประกอบด้วย computer music เพื่อให้สามารถสร้างสรรค์ผลงานดนตรีและเสียงประกอบสื่อทุกชนิด 
ข้อกำหนดการสอบวิชาเฉพาะสาขา  
เพื่อวัดความรู้ความเข้าใจเกี่ยวกับหลักการทำงานของไมโครโฟน และสามารถอธิบายในเชิงเปรียบเทียบได้ในกรณีที่มีหลักการทำงานที่คล้ายหรือแตกต่างกันระหว่างไมโครโฟนแต่ละประเภท, การกำเนิดเสียงและความเข้าใจในตัวชิ้นงานก่อนและหลังกระบวนการปรับแต่งเสียงว่ามีความเหมือนหรือแตกต่างกันอย่างไร การวัดความรู้ความเข้าใจเกี่ยวกับหัวข้อ signal flow, พื้นฐานอุปกรณ์ไฟฟ้าเบื้องต้น, อุปกรณ์ในระบบเสียง, การผลิดดนตรีเชิงรวมด้วย computer music และ ความรู้ทั่วไปที่มีความสำคัญเกี่ยวข้องกับเทคโนโลยีดนตรี
วิชาเฉพาะสาขา ด้วยวิธีจัดสอบออนไลน์ ดังนี้
การสอบคัดเลือกสาขาเทคโนโลยีดนตรีจะแบ่งออกเป็น 2 ส่วน
การสอบด้วยข้อสอบปรนัยผ่านโปรแกรม Kahoot

ผู้สอบเข้าสอบและทำข้อสอบตามเวลาที่กำหนด
หลังสอบเสร็จ (1-2 ชั่วโมง) อาจารย์ผู้คุมสอบจะกำหนดเวลา เพื่อแจ้งรายชื่อผู้ผ่านเกณฑ์ เพื่อไปสู่รอบสอบปากเปล่า
ในระหว่างการสอบจะต้องเปิดกล้อง webcam ผ่านโปรแกรม Webex meeting ให้เห็นการทำงานของผู้สอบตลอดเวลา
ระหว่างการสอบผู้สอบไม่สามารถเข้าถึง Internet browser หรือ ข้อมูลหนังสือใดๆ หากผู้คุมสอบพบความผิดปกติของการทุจริตจะถือว่าหมดสิทธิสอบทันที
การ Login เข้าสอบให้ระบุ เลขที่สอบและตามด้วยชื่อย่อภาษาอังกฤษสามตัวแรก

การสอบปากเปล่าผ่านโปรแกรม Webex meeting

จะทำการสอบปากเปล่ากับอาจารย์ผู้คุมสอบแบบออนไลน์ผ่านโปรแกรม Webex meeting
ในระหว่างการสอบจะต้องเปิดกล้อง webcam ให้ผู้คุมสอบเห็นหน้าผู้สอบในคณะถามคำถามตลอดเวลา
การสอบรอบนี้จะรวมถึงการทดสอบการทุจริตจากรอบแรก
การทดสอบความรู้และความเข้าใจในด้านเทคโลโลยีดนตรี
การ Login เข้าสอบให้ระบุ ชื่อและเลขที่สอบ
อุปกรณ์ที่จำเป็นในการสอบ
อุปกรณ์สำหรับการเปิดกล้อง Web cam ผ่านโปรแกรม Webex
อุปกรณ์สำหรับการทำข้อสอบผ่านโปรแกรม Kahoot เช่น คอมพิวเตอร์, แทปเล็ตหรือโทรศัพท์มือถือ
สร้างบัญชีสำหรับการ Log in โปรแกรม Kahoot และ Webex พร้อมชื่อการ Log in ไว้ล่วงหน้าก่อนวันสอบ
คำอธิบายการเตรียมการ application (Links)
Webex meeting download: https://www.webex.com/downloads.html
Webex meeting exam link: https://mahidol.webex.com/join/patcharapon.mon
Kahoot download: https://kahoot.com/home/mobile-app/
การเข้าร่วมสอบผ่าน Kahoot ด้วย Application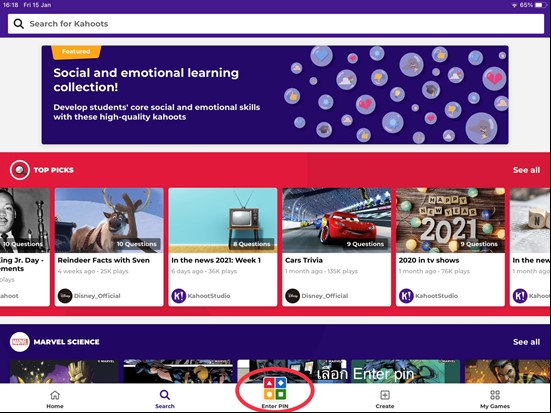 การเข้าร่วมสอบผ่าน Kahoot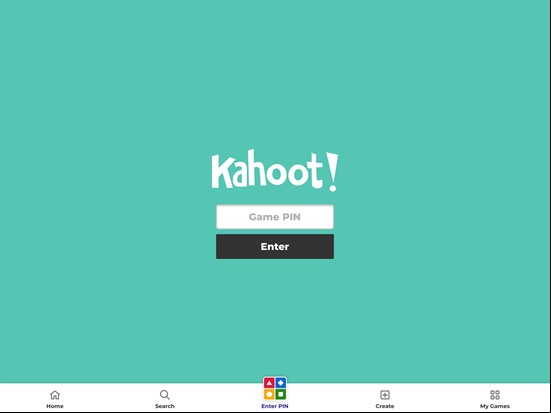 ข้อกำหนดการสอบปฏิบัติดนตรี ดังนี้
| เลือกสอบดนตรีประเภท (style) | ดูข้อกำหนดการสอบของ |
| --- | --- |
| คลาสสิค | สาขาวิชาปฏิบัติดนตรีคลาสสิค |
| ดนตรีไทย | สาขาวิชาดนตรีไทยและดนตรีตะวันออก |
| แจ๊ส | สาขาวิชาดนตรีแจ๊ส |
| สมัยนิยม / Pop | สาขาวิชาดนตรีสมัยนิยม |
| ละครเพลง | สาขาวิชาละครเพลง |
ศูนย์สอบเทียบดนตรีแห่งประเทศไทย