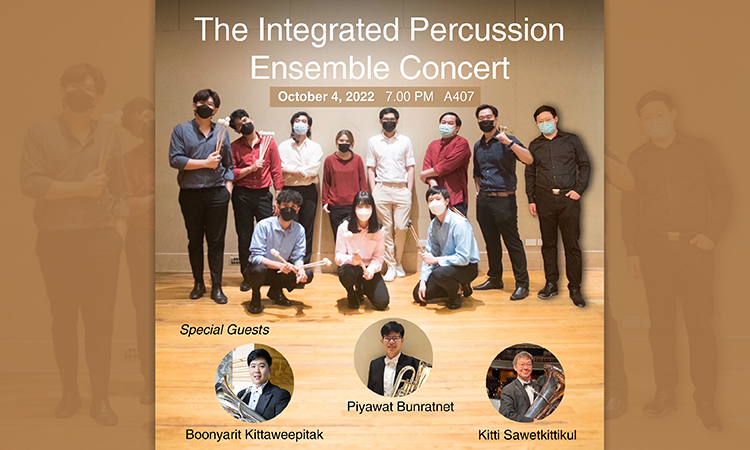 04 Oct 2022, 7:00 pm - 9:00 pm
A407
Guests: Kitti Sawetkittikul, Boonyarit Kittaweepitak, Piyawat Bunratnet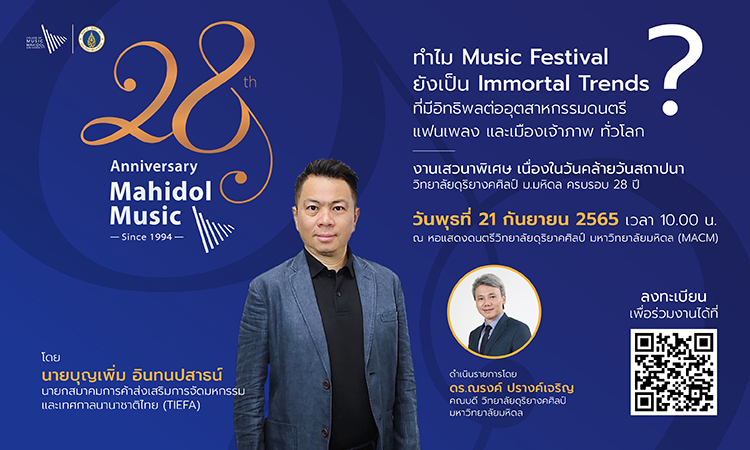 21 Sep 2022, 10:00 am - 12:00 am
MACM
Invited to join the special panel discussion on the topic "Why Music Festival is still an Immortal Trends that influence the Music industry, music fans and host cities around the world"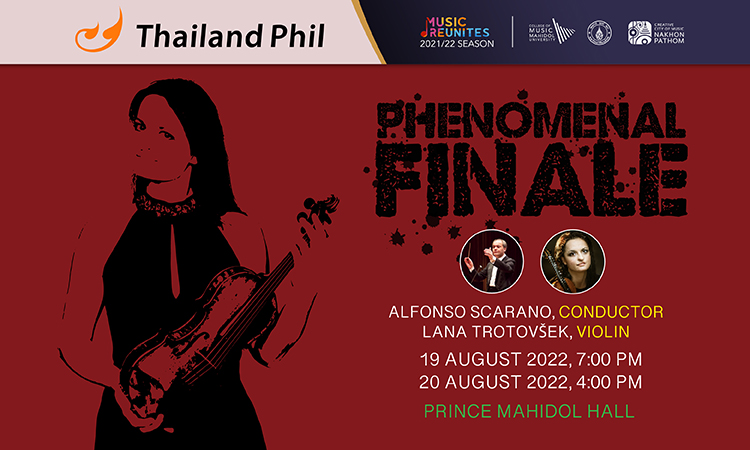 20 Aug - 21 Aug 2022, 7:00 pm - 4:00 pm
Prince Mahidol Hall
Thailand Phil ends its season in style with the tale of two cities. Gershwin's American in Paris describes the dazzle and excitement of visiting the City of Love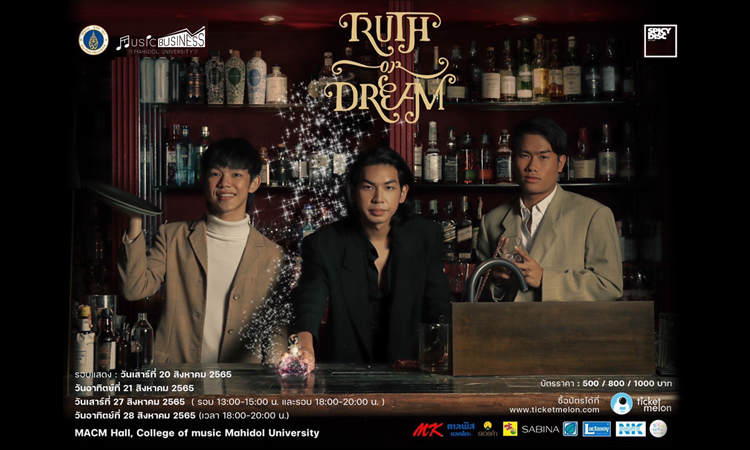 20 Aug - 28 Aug 2022, 1:00 pm - 3:00 pm
MACM
The New Concert Musical combines the songs of The Parkinson band from Spicydisc Records and blends them perfectly with the musical, performed by Music Business students of the College of Music, Mahidol University.
On Stage
Our on-stage performances by Mahidol Music students, faculty and guests. Be inspired by the latest music from the College!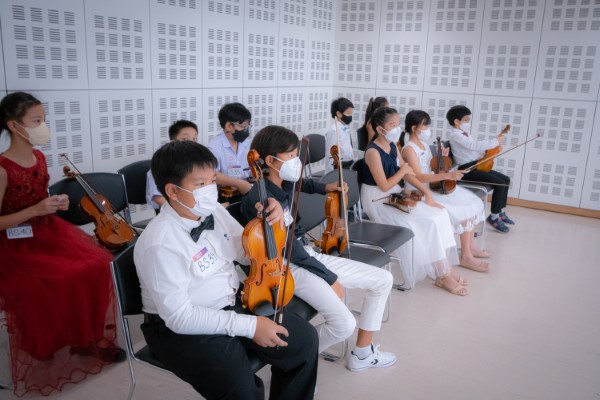 On 17 - 18 September 2022 - College of Music, Mahidol University organized the Young Artist Music Contest, a music competition that aims to be a stage to express and develop musical skills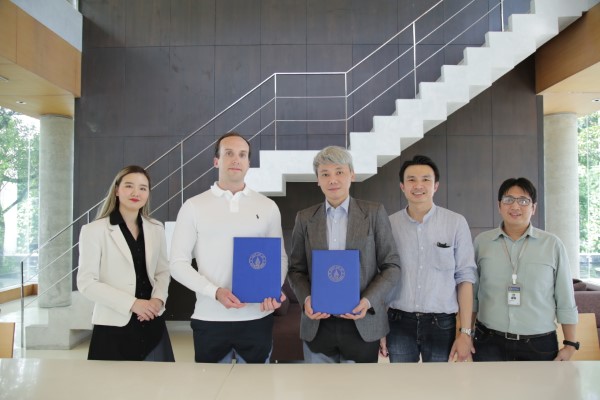 the College of Music, Mahidol University together with Rightsify Asia Co., Ltd, a music publisher that provides a one-stop licensing solution for any music usage,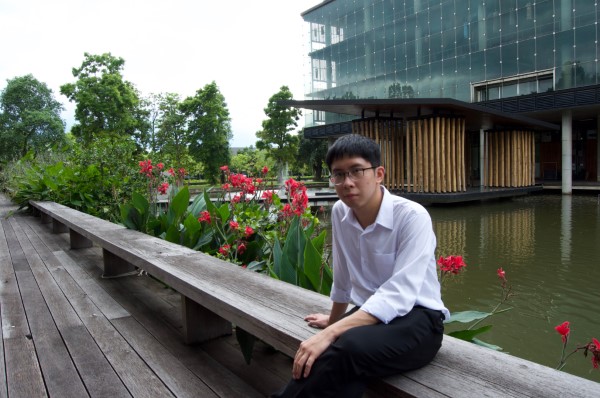 Although Chua had a promising career as a concert pianist, he was disheartened that most of the repertoire that he had to play was from the common practice era