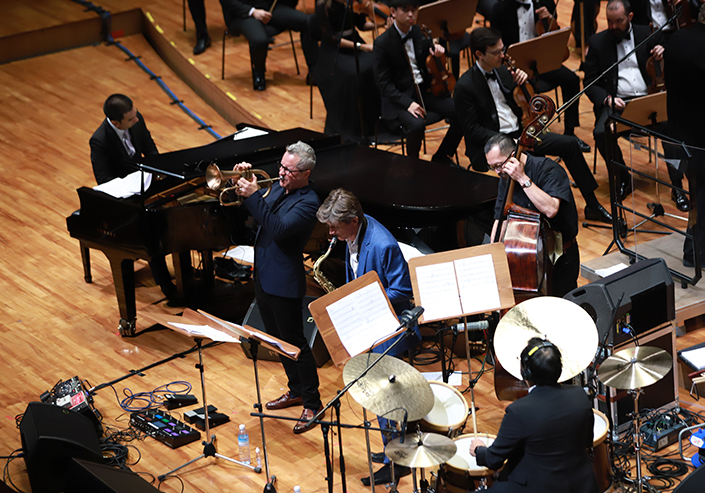 Upcoming Events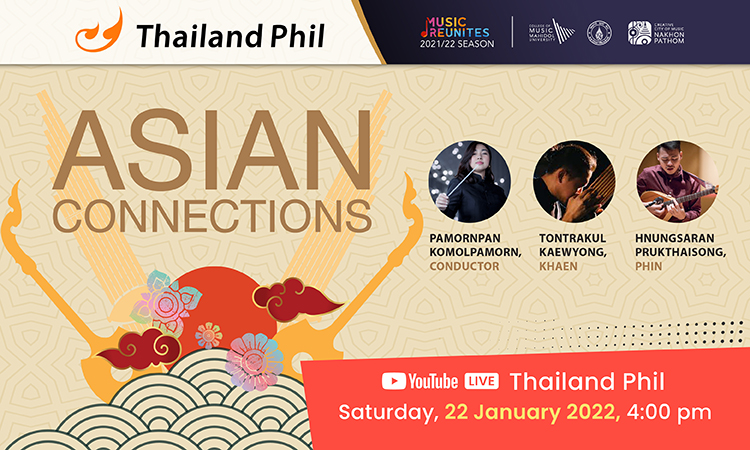 22 Jan 2022, 4:00 pm - 6:00 pm
Live on YouTube
Asian Connections is a musical celebration of the international friendships and partnerships that are found throughout Asia. The centerpiece of this program is the world premiere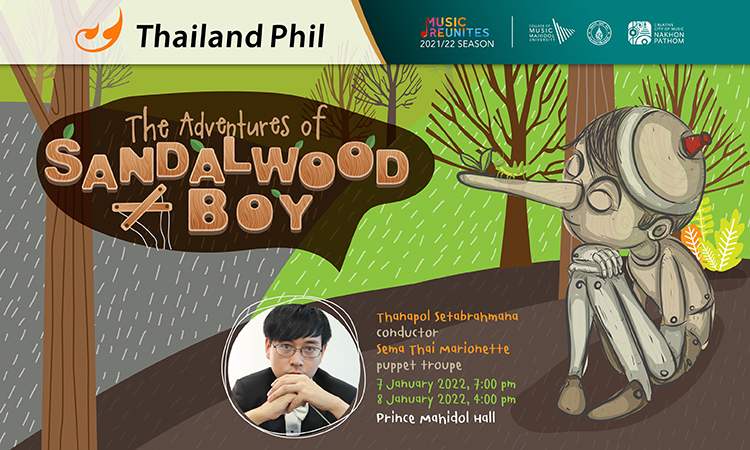 08 - 09 Jan 2022, 7:00 pm - 4:00 pm
Prince Mahidol Hall
In celebration of Thailand's national Children's Day our Assistant Music Director, Maestro Thanapol Setabrahmana, leads the orchestra in a concert for our youngest fans.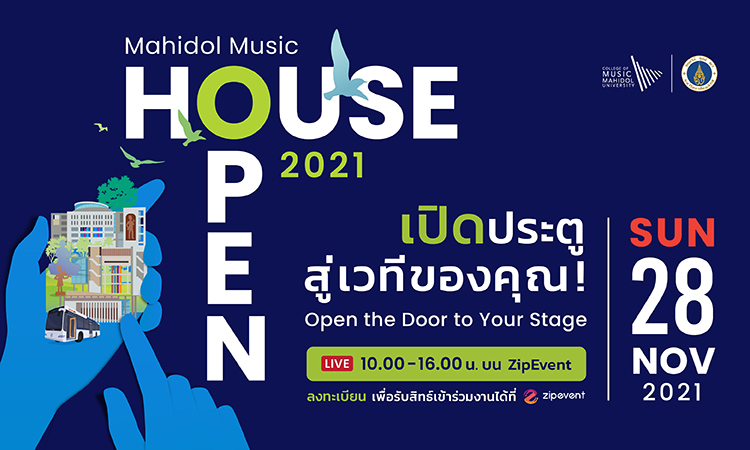 28 Nov 2021, 10:00 am - 4:00 pm
ZipEvent
Virtual Open House that will get you to explore and experience the College of Music, Mahidol University Join our live activities introducing the program, curriculum, and opportunity for a career.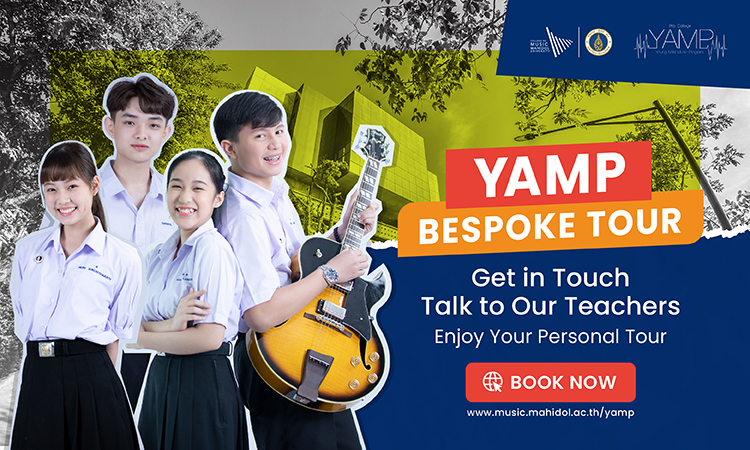 Meet our teachers, students, and boarding team to find out, and also how YAMP gives you a HEAD START to a career on stage or behind the scenes in the music industry.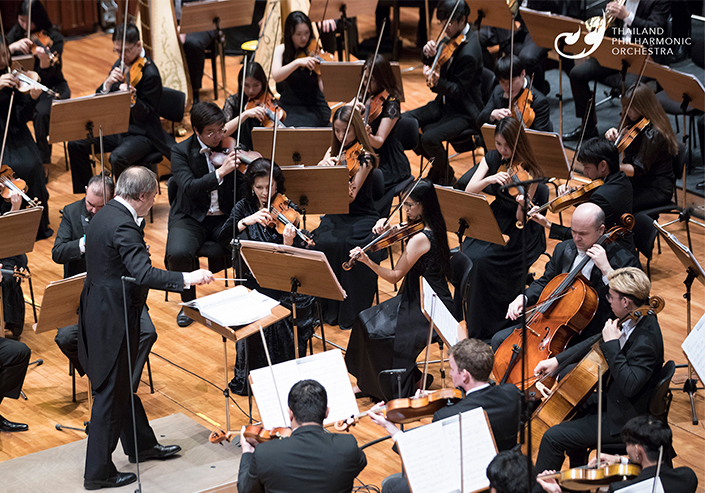 Thailand Phil
The Thailand Phil is among the leading professional orchestras in Southeast Asia. It strives to lead the way in offering programs and concerts that are engaging and educational to its community. Thailand Phil's close partnership with Mahidol University affords it the opportunity to provide unique learning experiences for students at the College of Music and is proud to call Prince Mahidol Hall its home.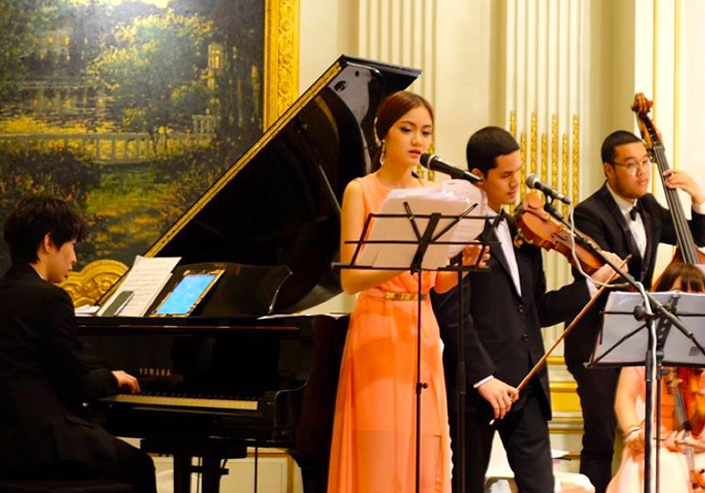 Hire Mahidol Performers
Are you looking to hire musicians for your event? The College of Music has over 100 professional faculty members, more than 1000 talented students, and is home to some of the best musical ensembles in Southeast Asia. We are all here to serve our community. Just let us know what kind of music you need and we will connect you with our expert performers.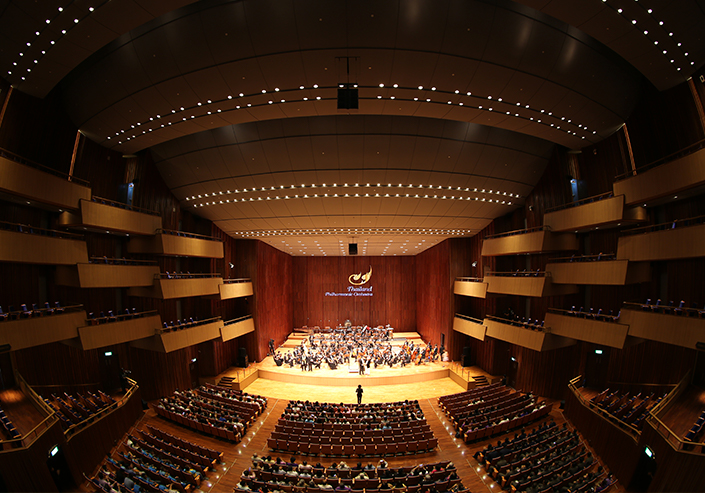 Hire a Venue
If you need a space for your event look no further than the College of Music. From the 2000-seat Prince Mahidol Hall, to intimate meeting rooms with uninterrupted views of the College's natural surroundings, outdoor amphitheaters, and state-of-the-art audio and video recording services, we have indoor and outdoor spaces that will suit nearly any purpose.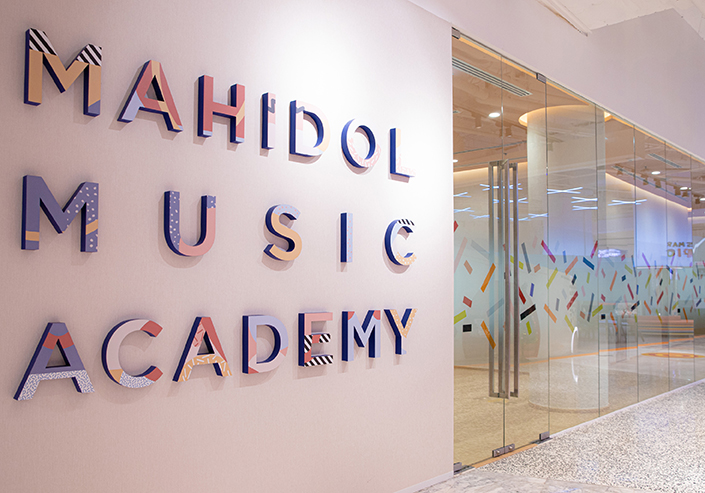 Mahidol Music Academy
The Mahidol Music Academy offers expert music instruction to aspiring and accomplished musicians of every level. Classes and private instruction are open to the general public of all ages. The Mahdiol Music Academy has branches conveniently located in three shopping-mall locations: Siam Paragon, Seacon Bangkae, and Seacon Square.