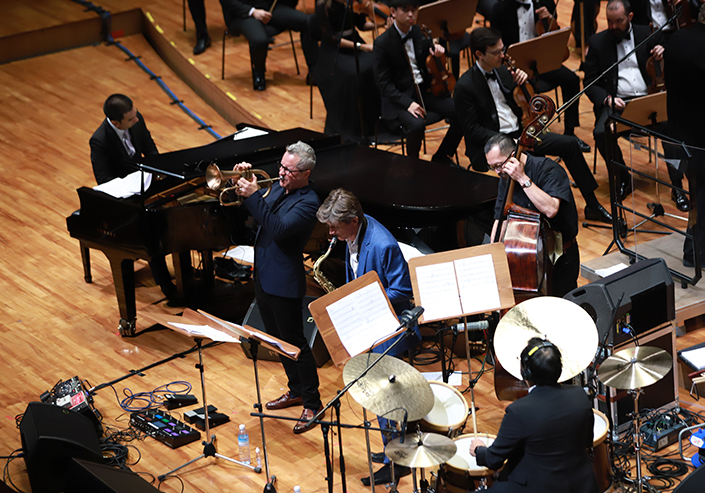 Upcoming Events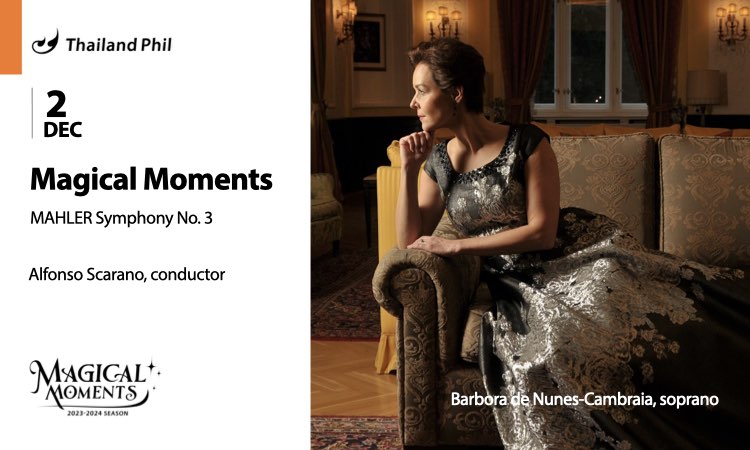 02 Dec 2023, 4:00 pm - 6:00 pm
Prince Mahidol Hall
Our 19th season opens with a captivating performance of Mahler's monumental Symphony No. 3. Led by our Chief Conductor, Alfonso Scarano, this awe-inspiring masterpiece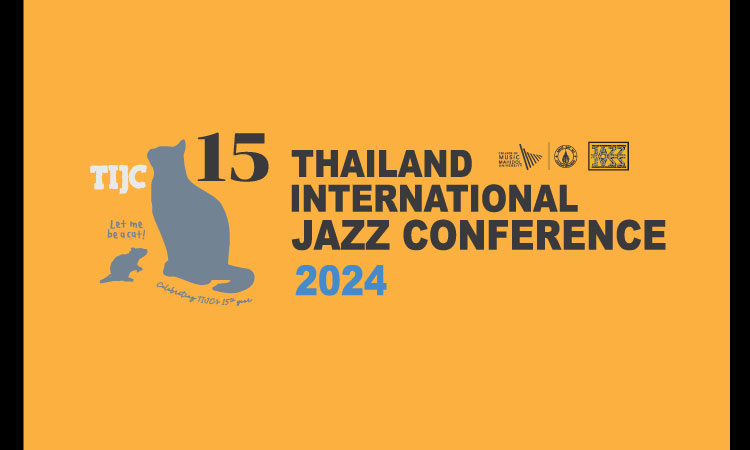 26 Jan - 28 Jan 2024
College of Music
The 15th Anniversary of the TIJC will feature world-class jazz artists such as Jonathan Kreisberg Quartet (Featuring Eric Harland), Steven Feifke Trio with Chad Lefkowitz-Brown, Jochen Rueckert, Dr. Loops with Alemay Fernandez, Candlelight Ficus
07 Dec 2023, 4:00 pm - 7:00 pm
Black Box Theatre : 6th Floor Museum
7 ธ.ค. 66 พร้อม แล้วมาสนุกสนานไปด้วยกัน งานนี้จัดเต็มศิลปินผู้สร้างแรงบันดาลใจที่พร้อมมามอบความสนุกให้ทุกคน กับ Bell Warisara จาก Home Run Music และ KETAYA จาก Shuffle Records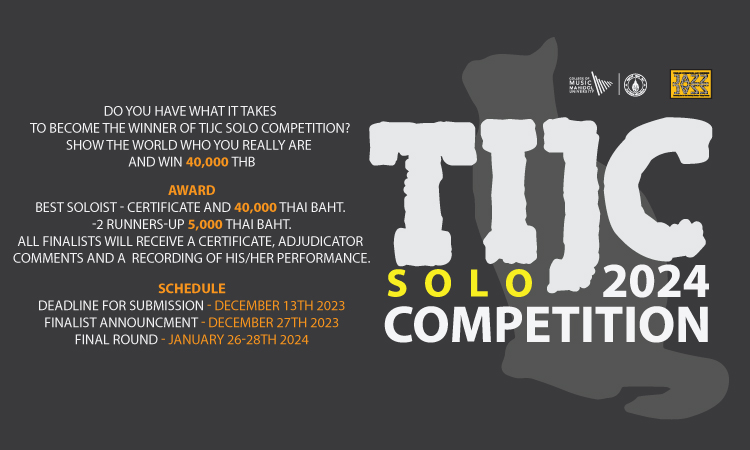 25 Aug 2023-13 Dec 2023
College of Music
Deadline for submission: December 13th 2023
Thailand Phil
The Thailand Philharmonic Orchestra is a leading professional orchestra in Southeast Asia. It strives to lead in offering programs and concerts that are engaging and educational to its community. The Thailand Phil's close partnership with Mahidol University affords it the opportunity to provide unique learning experiences for students at the College of Music, and the Thailand Phil is proud to call the incredible Prince Mahidol Hall its performing home.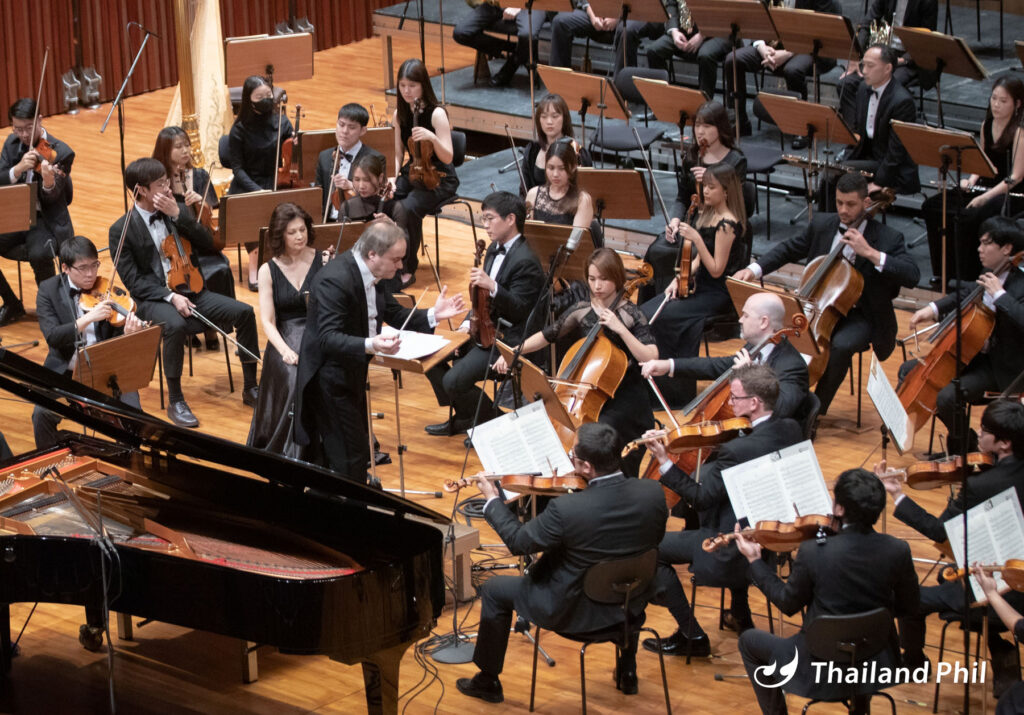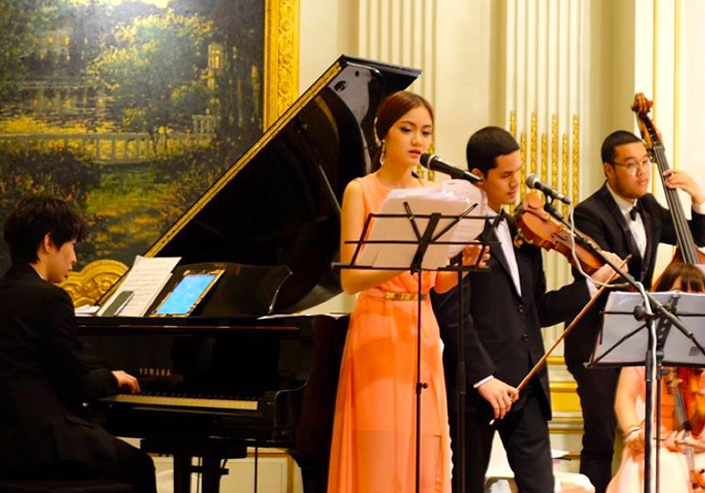 Hire Mahidol Performers
Are you looking to hire musicians for your event? The College of Music has over 100 professional faculty members, more than 1000 talented students, and is home to some of the best musical ensembles in Southeast Asia. We are all here to serve our community. Just let us know what kind of music you need and we will connect you with our expert performers.
Hire a Venue
If you need a space for your event look no further than the College of Music. From the 2000-seat Prince Mahidol Hall, to intimate meeting rooms with uninterrupted views of the College's natural surroundings, outdoor amphitheaters, and state-of-the-art audio and video recording services, we have indoor and outdoor spaces that will suit nearly any purpose.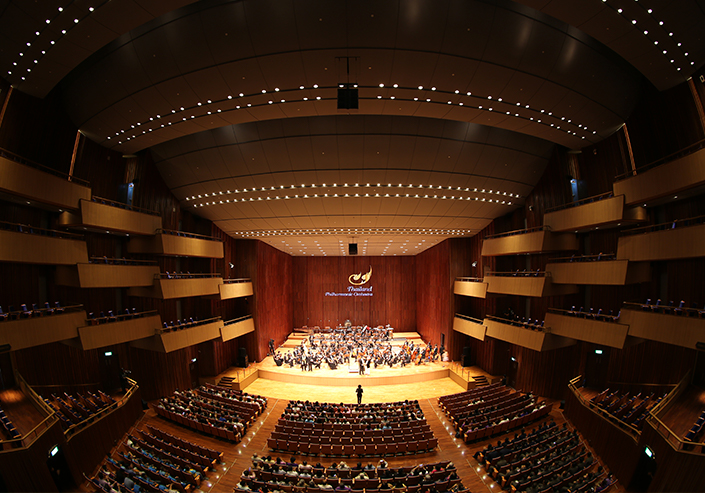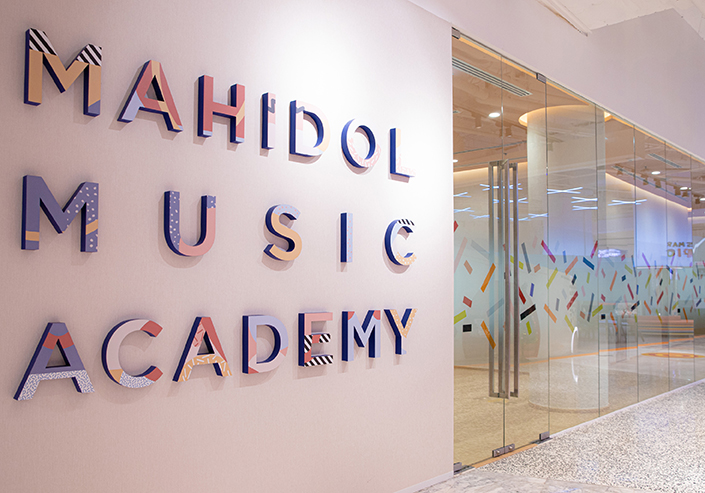 Mahidol Music Academy
The Mahidol Music Academy offers expert music instruction to aspiring and accomplished musicians of every level. Classes and private instruction are open to the general public of all ages. The Mahidol Music Academy has branches conveniently located in four shopping-mall locations: EmQuartier, Siam Paragon, Seacon Bangkae, and Seacon Square.