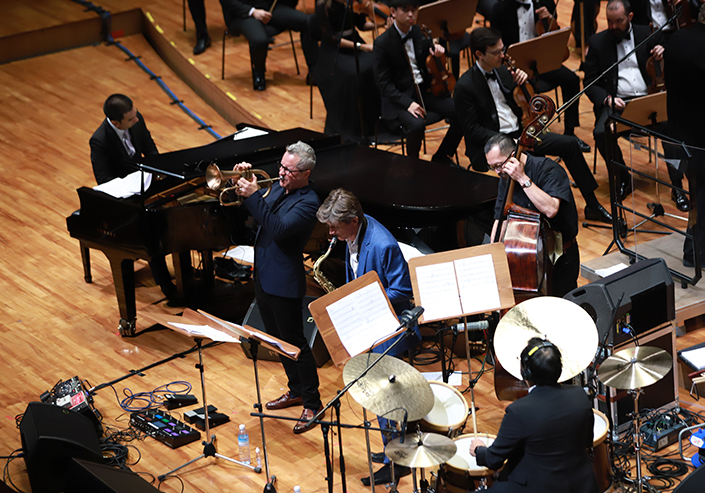 Upcoming Events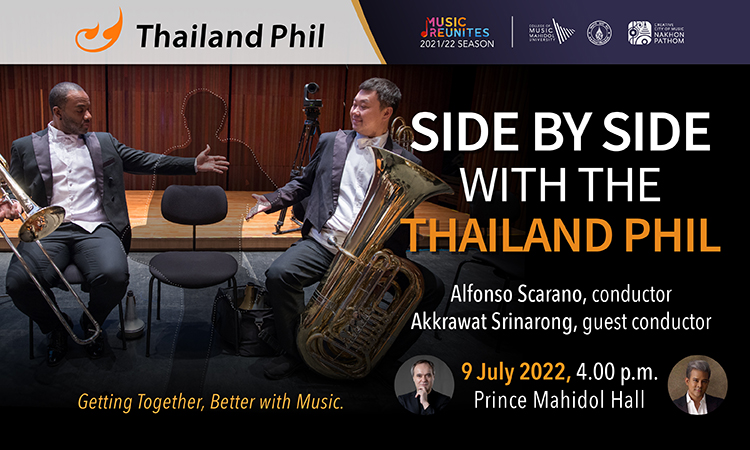 09 Jul 2022, 4:00 pm - 6:00 pm
Prince Mahidol Hall
For the first time ever the Thailand Philharmonic is reaching out to invite members of its community to play side-by-side with the orchestra.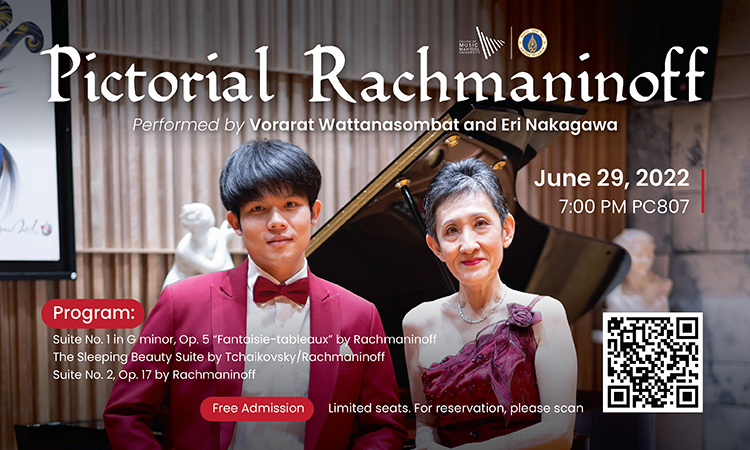 29 Jun 2022, 7:00 pm - 9:00 pm
PC807
The Russian composer Sergei Rachmaninoff suffered extensively from political events twice in his life; first the 1917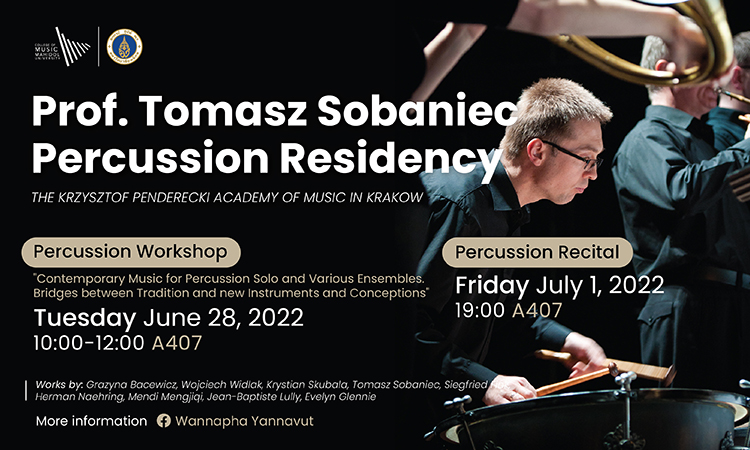 01 Jul 2022, 7:00 pm - 9:00 pm
A407
การกลับมาของคอนเสิร์ต onsite เต็มรูปแบบ กับ Percussion Recital และ Percussion Workshop โดย Prof. Tomasz Sobaniec หัวหน้าภาควิชา Percussion จาก THE KRZYSZTOF PENDERECKI ACADEMY OF MUSIC IN KRAKOW, Poland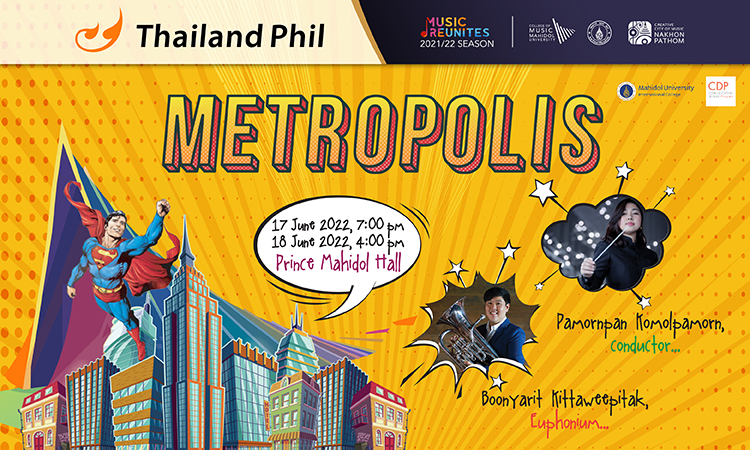 17 - 18 Jun 2022, 7:00 pm - 4:00 pm
Prince Mahidol hall
Metropolis Symphony is an epic work based on the original Superman comic books. Daugherty uses jazz, rock, funk, and a host of other sounds to bring the stories to life in a way that only a full symphony orchestra can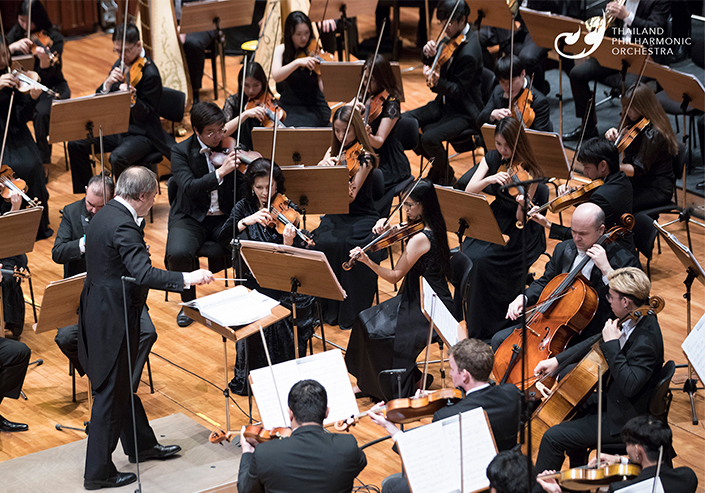 Thailand Phil
The Thailand Philharmonic Orchestra is a leading professional orchestra in Southeast Asia. It strives to lead in offering programs and concerts that are engaging and educational to its community. The Thailand Phil's close partnership with Mahidol University affords it the opportunity to provide unique learning experiences for students at the College of Music, and the Thailand Phil is proud to call the incredible Prince Mahidol Hall its performing home.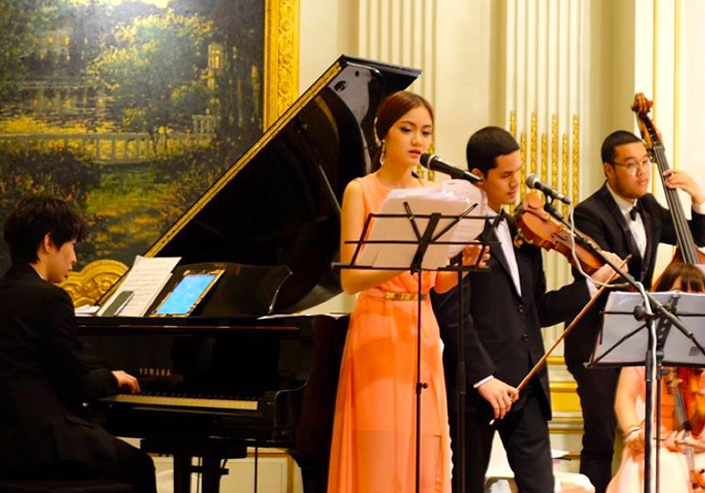 Hire Mahidol Performers
Are you looking to hire musicians for your event? The College of Music has over 100 professional faculty members, more than 1000 talented students, and is home to some of the best musical ensembles in Southeast Asia. We are all here to serve our community. Just let us know what kind of music you need and we will connect you with our expert performers.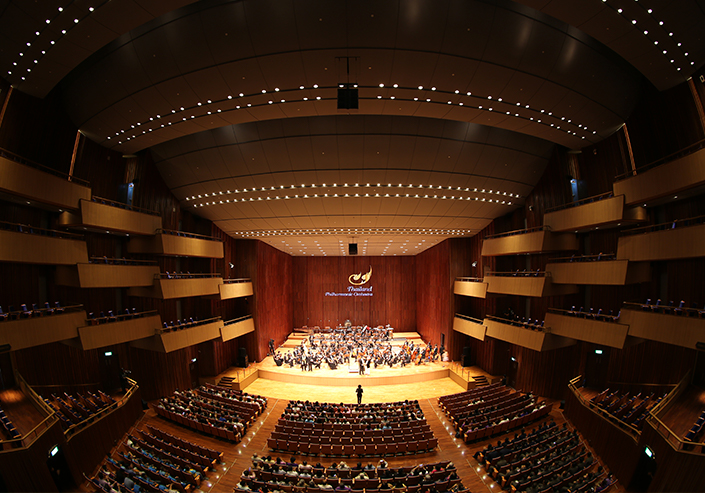 Hire a Venue
If you need a space for your event look no further than the College of Music. From the 2000-seat Prince Mahidol Hall, to intimate meeting rooms with uninterrupted views of the College's natural surroundings, outdoor amphitheaters, and state-of-the-art audio and video recording services, we have indoor and outdoor spaces that will suit nearly any purpose.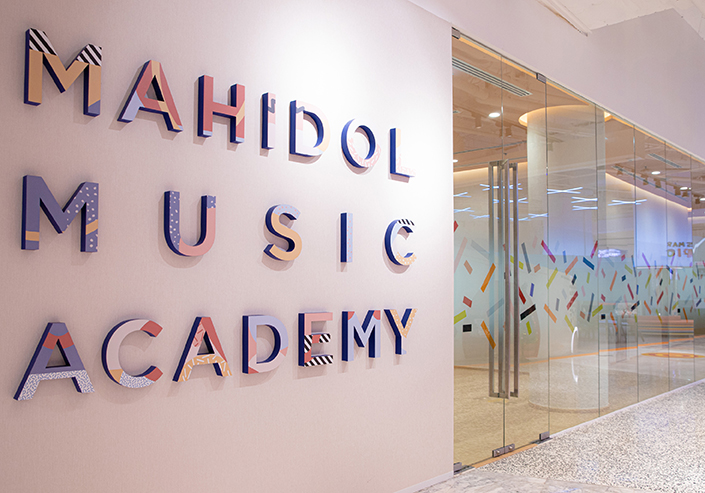 Mahidol Music Academy
The Mahidol Music Academy offers expert music instruction to aspiring and accomplished musicians of every level. Classes and private instruction are open to the general public of all ages. The Mahidol Music Academy has branches conveniently located in four shopping-mall locations: EmQuartier, Siam Paragon, Seacon Bangkae, and Seacon Square.