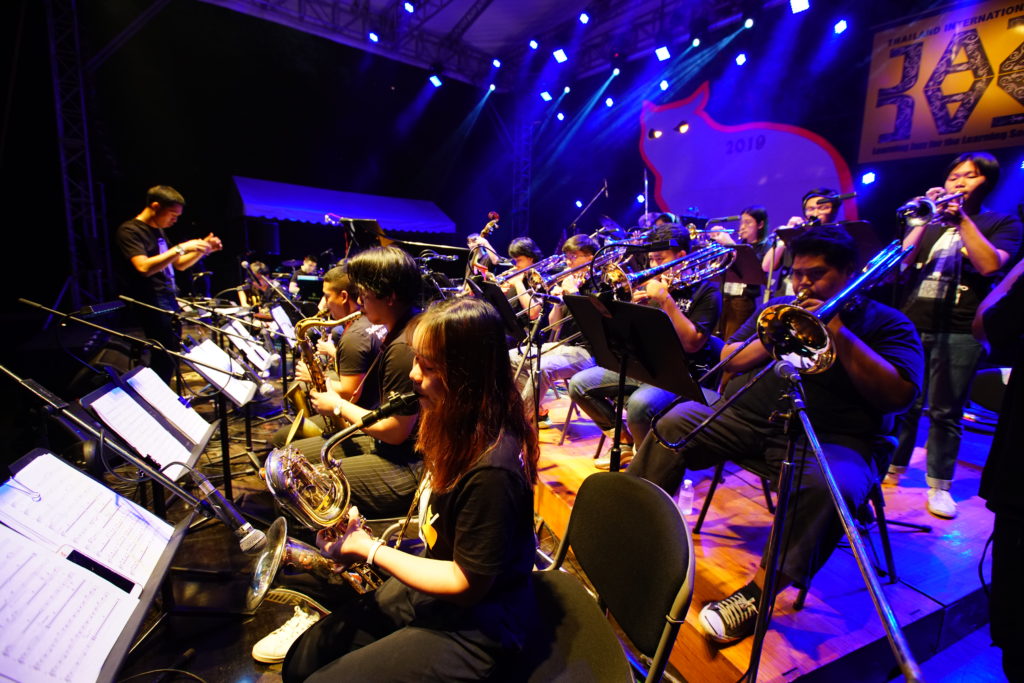 Jazz
Master's Programs
One of the leading jazz programs regionally, the College of Music's jazz program offers a strong curriculum delivered by best quality faculty members. Teaching and learning activities at Mahidol's jazz program provide the students with great opportunities for students to further their skills, knowledge, and experience in the area of Jazz music.

Studying in the Jazz program at the College of Music, Mahidol University, students are given numerous great performance opportunities.
Core Experiences
Jazz is a language of improvisation and communication. Learn from our outstanding faculty at one of the best jazz programs in Asia!
Experience Faculty
1 on 1 Private Instruction
Work closely with one of our dedicated artist faculty to improve your musicality and develop your technique.
Strong, International Standard Curriculum
Ensemble Experiences
Ensemble performing plays a vital part in the development of jazz performance skills
International Activity
International Guest Artists
Work closely with curated international guest artists who offer new perspectives for your performances
Excellence Educational Environment
Career Development
Our College offers career counseling for you to develop your job skills.