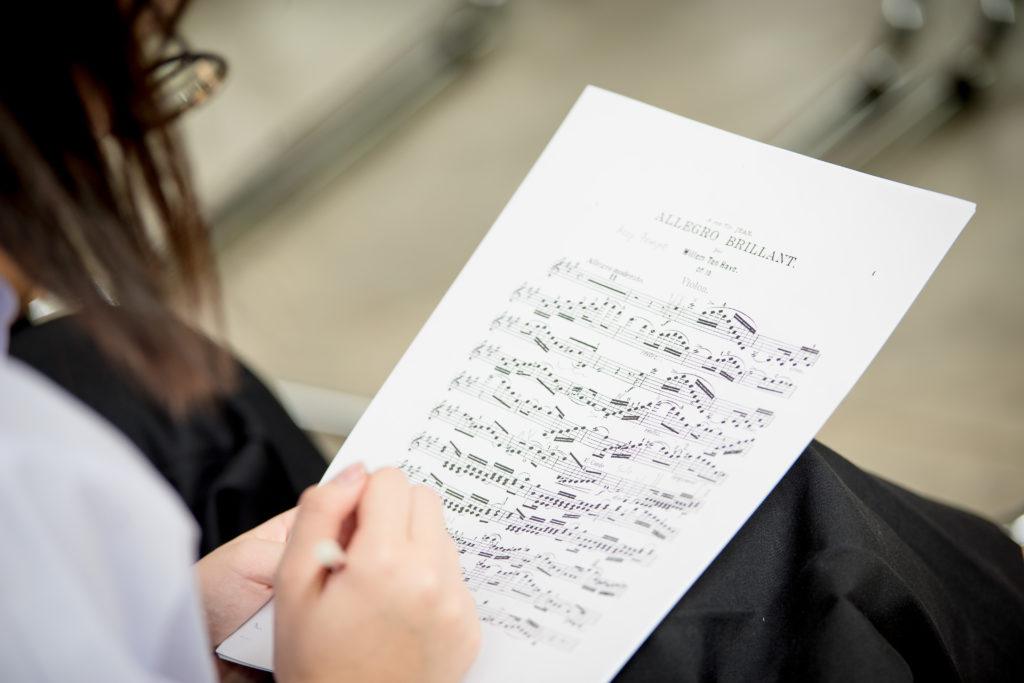 Composition Major
Doctor of Music Program
Develop and refine your music creation skills with our prize-winning faculty, and join the next generation of great composers.
Core Experiences
Collaboration & Performance Opportunities
Composition students regularly collaborate with Composition students regularly collaborate with students and faculty of other departments in performances of chamber music, electroacoustic music, solo works, and compositions for the College's large ensembles.
Dialogue & Idea Sharing
Our weekly composition studio class gives student composers the opportunity to work with internationally renowned composers and present their compositional work in a friendly, yet critical and constructive environment. Laboratory-type courses give students a safe space to experiment and try out new ideas while comparing notes with faculty and peers.
Theory & Artistic Practice
The core curriculum offered by the composition program includes courses that both develop academic knowledge, such as music theory, history, and orchestration, as well as equip students with the professional skills they need to make a career as a composer, such as private lessons, recording techniques, creative coding for electroacoustic music, and real-world experience with musicians.
Creativity
Above all else, our composition program emphasizes creativity, and empowers students to bring their own musical ideas to life. Knowledge of repertoire and creative musical-problem solving are invaluable for any composer or musician. We teach our students to think independently, and cultivate a love for learning and discovery within the department.
Video & Gallery