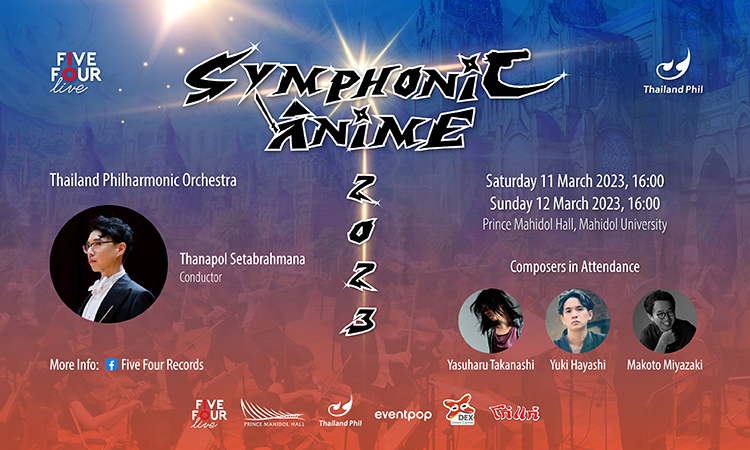 Get ready to be mesmerized by a one-of-a-kind concert featuring music from your favorite anime! In a sequel to one of its most requested shows, the Thailand Philharmonic Orchestra and Choir will be performing the orchestral renderings of music from famous Japanese animations. The performances will be led by Thanapol Setabrahmana, one of Thailand's most prominent young conductors who initiated the anime concert phenomenon in the country.
We will bring to life the epic sounds of your favorite anime series, including:
Attack on Titan
Demon Slayer
Howl's Moving Castle
My Hero Academia
Naruto: Shippūden,
One Punch Man
Reborn!
Spy x Family
Sword Art Online
Your Name
…and more…
But that's not all! This exciting event will also feature special guest composers including Yasuharu Takanashi (composer for Naruto: Shippūden), Yuki Hayashi (composer for My Hero Academia), and Makoto Miyazaki (composer for One Punch Man and Spy x Family).
Don't miss out on this unforgettable concert experience, and stay tuned for more updates!