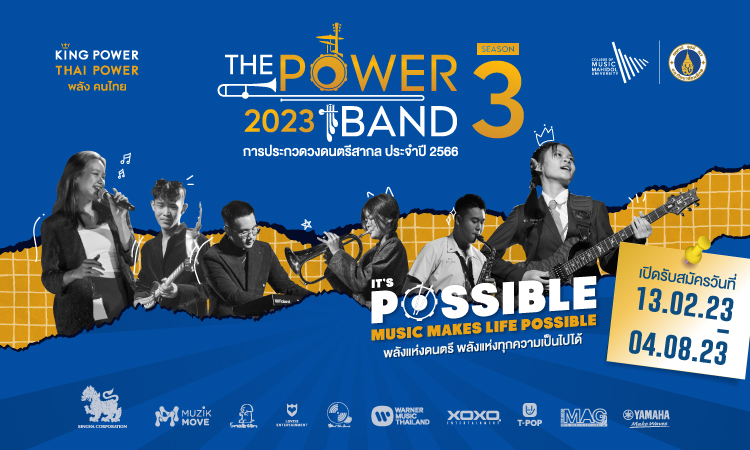 THE POWER BAND 2023 SEASON 3 – The band competition that opens an opportunity for Thai people across the country to show their musical talent.
Searching for a new wave of musical talent to show off their skills. Win prizes worth more than 1.5 million baht. Plus an opportunity to join an intense Music Camp and make singles and music videos with professional music labels.
The opportunity to debut and become a professional artist is now in your hands!
Open auditions to 5 regions across the country, Bangkok, Northern, Northeastern, Southern and Central regions. This year we are accepting all 2 classes, secondary school (Class A) and the general public (Class B).
Those interested can apply for free from February 13 to August 4, 2023. The opening round at Bangkok region!
See more details at
Website : www.music.mahidol.ac.th/thepowerband
Facebook : The Power Band
IT'S POSSIBLE!
THE POWER BAND 2023 SEASON 3 – "Power of music, power of possibility"