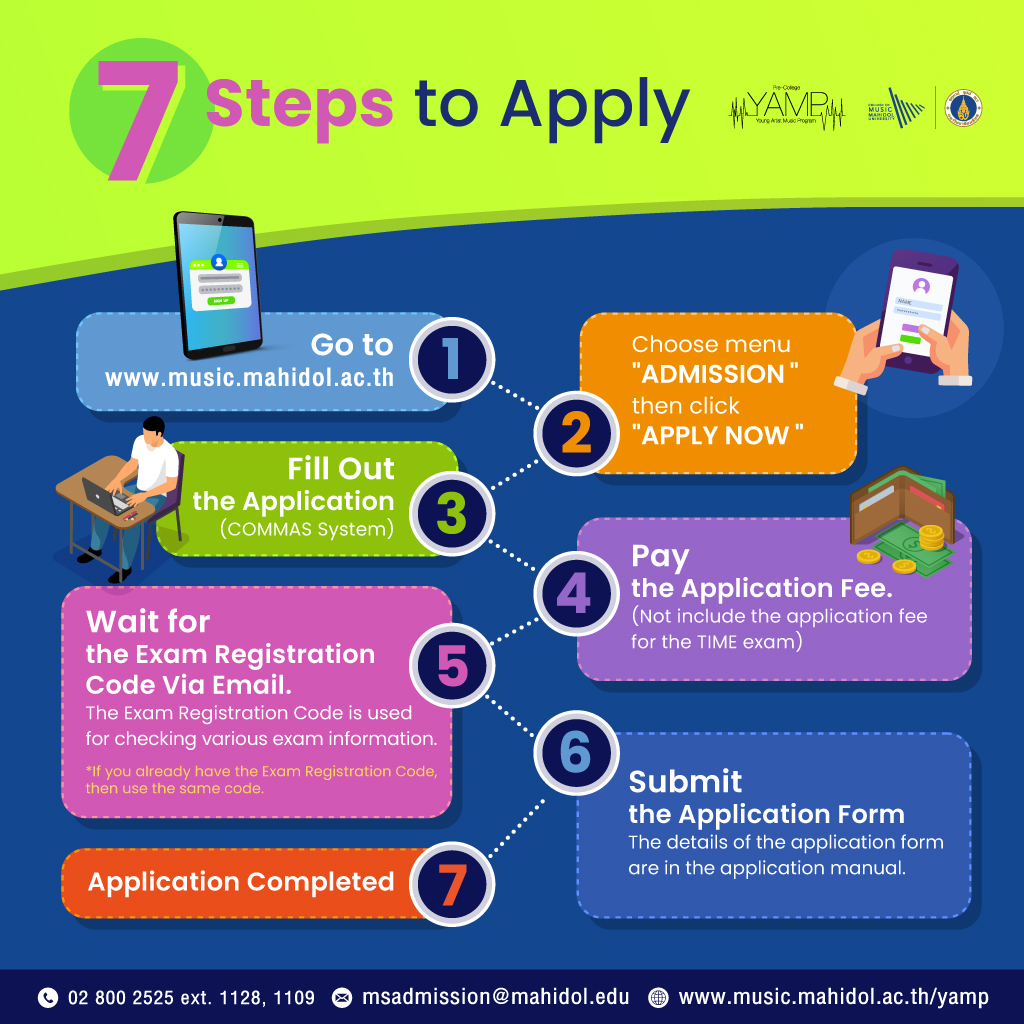 How to Apply
First time to apply, get started with these steps:
Go to www.music.mahidol.ac.th
Choose menu "Admission" Then select program and click "COMMAS Admissions System"
Fill Out the Application (COMMAS System)
Pay the Application Fee.
(Not including the application fee for the TIME exam)
Wait for the Exam Registration Code via email.
The Exam Registration Code is used for checking various exam information.
*If you already have the Exam Registration Code, then use the same code.
Submit the Application Form and Audition Link via the Google Form https://forms.gle/bzTxvCC6JMWjREqV
Application Completed
Apply Here
In our COMMAS Admissions System you can apply, check your application status and view admissions announcements.
Admissions Schedule for Academic Year 2022
For all programs and majors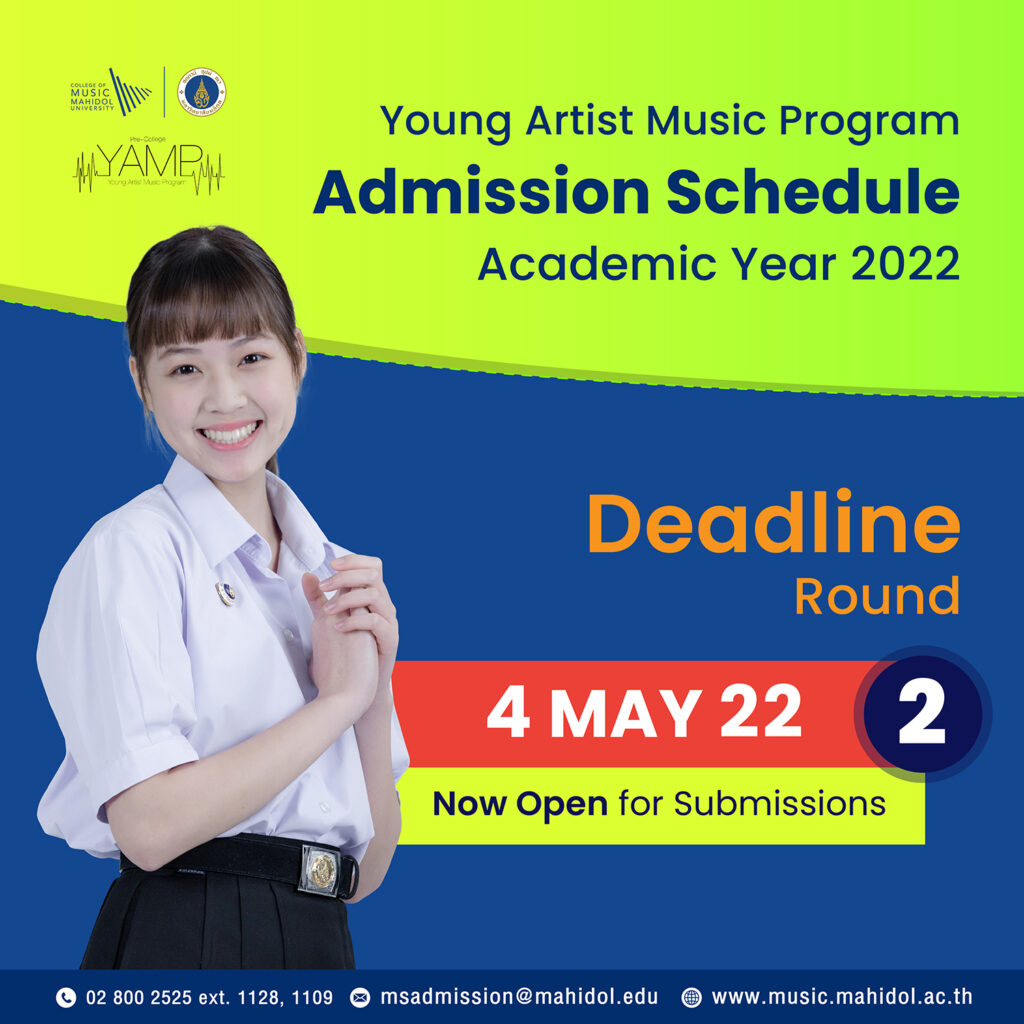 Admissions Requirements
For the Pre-College Program, Select your Major