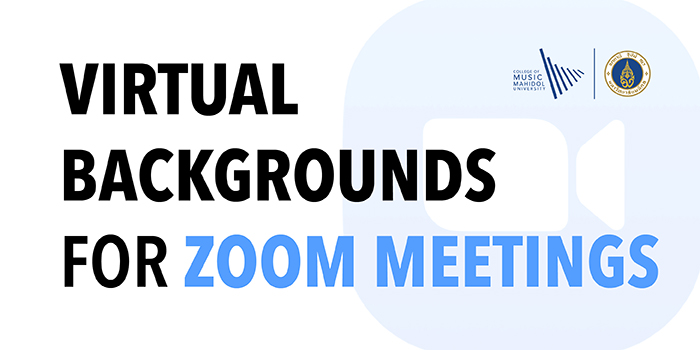 Do you miss the great music and relaxed vibe at the College of Music? Do you miss attending exciting Thailand Phil concerts at Prince Mahidol Hall? Now you can be here virtually—in your Zoom meetings!
Download our virtual backgrounds for Zoom and show everyone how much you miss the College of Music and the Thailand Phil.
To download an individual background, just hover over or tap the image, then tap the download icon that appears in the top right corner.
To download all images in a single zip file, click here.
For instructions how to install the backgrounds in Zoom, click here.
[https://support.zoom.us/hc/en-us/articles/210707503-Virtual-Background]
The photographs provided above are the property of College of Music, Mahidol University. It is permitted to use the photographs as virtual backgrounds or for fair use purposes. Unauthorized commercial use beyond this intended purpose is strictly prohibited.