Date
Date(s) - 25/09/2020

Location
อาคารเตรียมอุดมดนตรี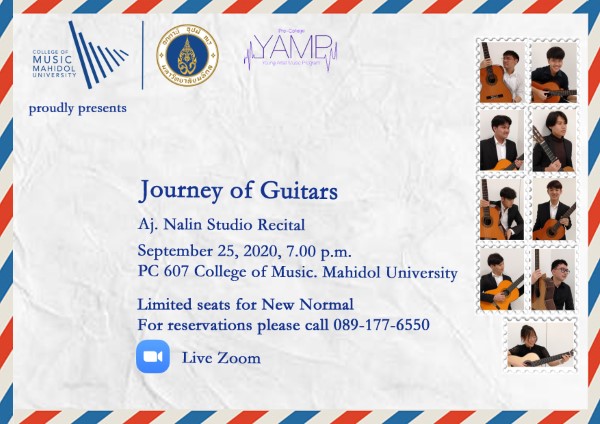 September 25, 2020
7.00 p.m. PC607
Journey of Guitars
"Journey of Guitars" recital depicts the music of this instrument through the periods of time. The tiny sound of the guitar will take the audience to various moods. Please join us in the New Normal way.
The limited number of seats.
For reservations, please call 0891776550
For information
Facebook page: YAMP-Young Artists Music Program
Please wear a mask when you are in the performance area.