Date
Date(s) - 23/09/2020

Location
College of Music, Mahidol University Salaya Campus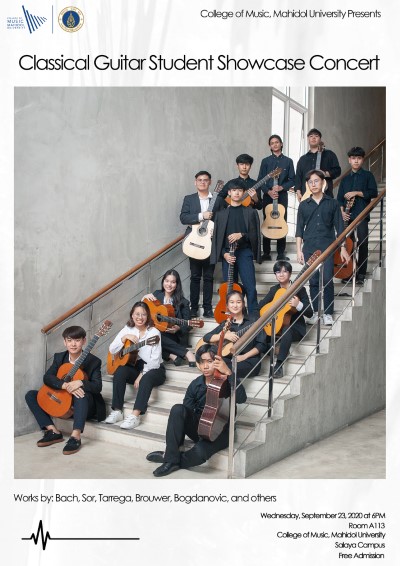 September 23, 2020
6.00 p.m. A113
Classical Guitar Student Showcase
This concert presents Mahidol guitar students from undergraduate and graduate levels. They will perform solo pieces learned during the semester.
Due to the COVID-19 situation, it is necessary to limit the number of audiences. Therefore,
please contact us per the details below to reserve your seat in advance.
Call: 091-730-9147 or
Email: ajarn_tikky@hotmail.com
Please wear a mask when you are in the performance area.