Date
Date(s) - 23/09/2020

Location
Music Auditorium, College of Music, Mahidol University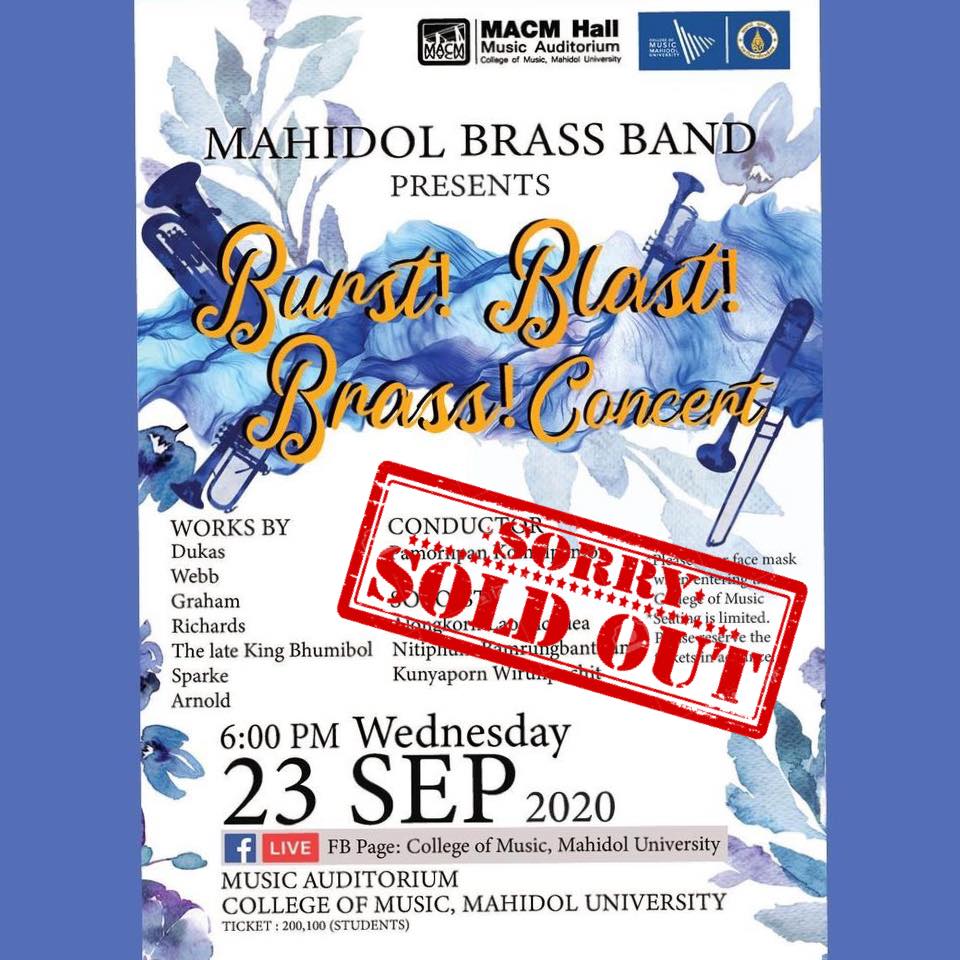 Tickets Sold Out!
College of Music would like to inform that the Burst! Blast! Brass! Concert of Mahidol Brass Band are now sold out.
Due to the limited number of seats according to the security measures, we cannot accept walk-in customers to purchase tickets on site
For those interested in the concert, you can watch it LIVE on Mahidol Brass Band's Facebook page.
We apologize for the inconvenience, and thank you for all your support.
——————————————————————————-
September 23, 2020
6.00 p.m. MACM
ฺBurst! Blast! Brass! Concert
Reviving of Mahidol University Brass Band (MU Brass Band) since 2013, We will present a whole program of British Brass Band classic featured brass virtuoso soloists.
For reservation at MACM, College of Music, Mahidol University
please contact Khun Pla mail: mshall@mahidol.ac.th / Tel 0 2849 6565 ext. 6609 or 6604 (Monday-Friday at 9.00 a.m. – 5 p.m.)
The limited number of seats.
Please wear a mask when you are in the performance area.