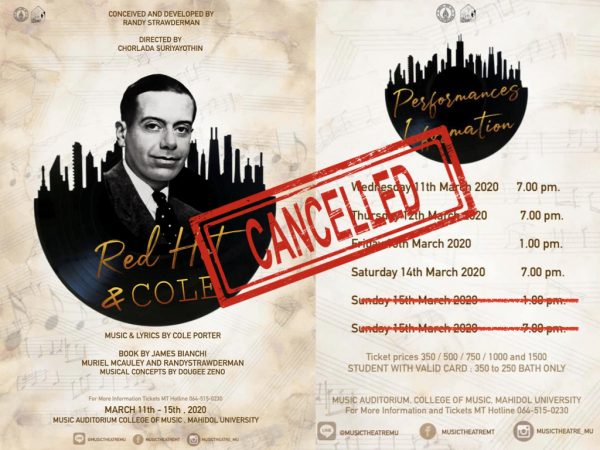 Due to the increased risks associated with COVID-19 situation, College of Music Mahidol University would like to announce the cancellation of the two shows of Red Hot & Cole scheduled tomorrow, Sunday 15 March, at the Music Auditorium, College of Music. Congratulations to our Music Theatre department and everyone who came to support.
For refunds:
1. If you paid through Thaiticketmelon, refunds can be made directly through Ticketmelon or please contact 02 026 3068
2. If you paid directly at College, pls call 092-8795593 or 086-7705715
We will also endeavour to contact every patron who booked tickets for tomorrow, 15 March round 1 p.m. and 7 p.m.
Conduct yourself and let's take care of each other.