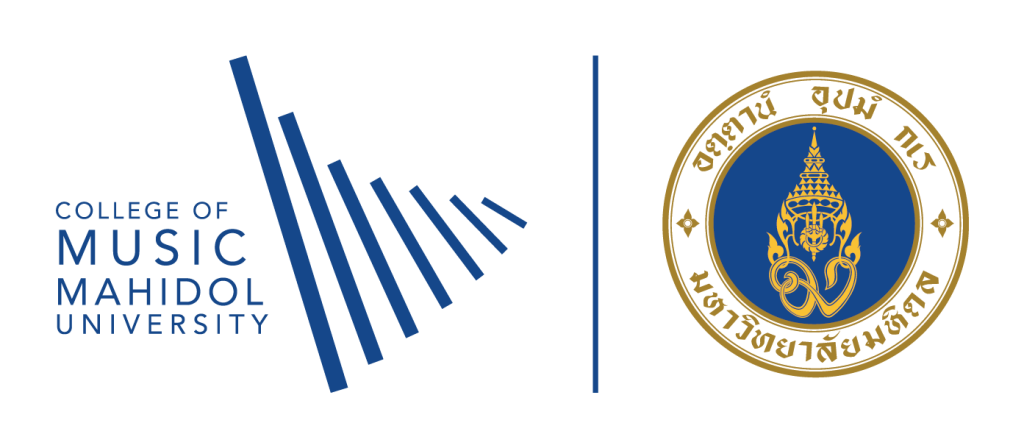 The College of Music, Mahidol University Branding
Branding (Corporate Identity) of the College of Music reflects who we are, what we do, and how we do it (reputation). The College of Music has already established an excellent reputation in educating and cultivate professional in Art and Music industry. Now, we have to communicate what we have to offer and represent through our brand. One of the College branding strategy is the consistent usage of our brands.
Each departments and sectors have individual identities and missions, but we all share a common vision and commitment. When communicate with the society, through print, digital, or social media, we should communicate and present ourselves with a unified voice and image.